My Journey, My Game, My Rules
Don't get me wrong; I love a gorgeous landscape image as much as the next person. Who doesn't like to see well done sunrise photographs of the Teton Range or Grand Canyon, or the glow of color through red rock arches. I believe it is innate and instinctive to look at these scenes and marvel at the beauty that we are blessed to see in our natural world. I will never tire of and forever marvel at the "World Beautiful". But that doesn't mean I want to photograph a recognized image all the time. I have to ask myself,, "How many photographs of a sunrise on the Grand Canyon can you look at"? I love to "hunt" for this same elemental organization without the obvious landscape to frame it.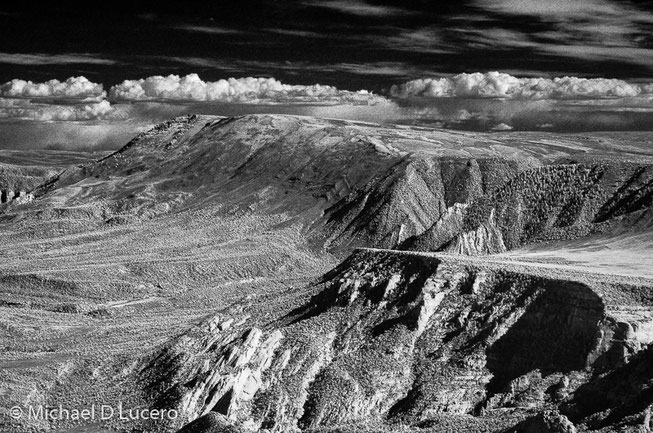 Any structured sporting activity has rules. The rules define the "boundaries" of the game, and within these rules the game is won or lost. In painting or sculpture, the elements (color, contrast, balance, etc.) don't necessarily rely on recognizable boundaries. In my case, it is the natural landscape that defines this. Within this, I attempt to find the structure I am drawn to...the light, the contrast, the balance. I love to be surprised when turning a corner on a road or trail and find some type of striking composition. I smile and say to myself, "Look at that!" Now the question is, "Can I capture that essence?" Sometimes yes, often times no…Maybe it is the recognizable elements that become my "groundness"..that is, I try to use the recognizable as a foundation for the design elements.
My game can be played almost anywhere. I have been back to exactly the same place different times of the day as well as different times of the year. For example, II have been to this one tree that is about 300 miles from where I live at least 50 times. Some of these places really get to me because I have not yet been able to capture what it is that I see or even more so, "feel". I often return wondering, "Will this be the time I am successful?"
What is your approach? Feel free to leave comments!