Reacting to a new place and a sense of adventure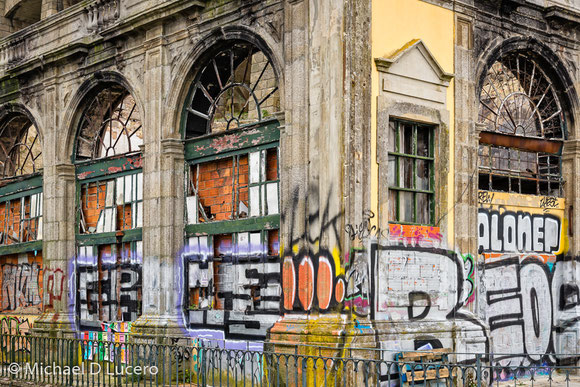 I recently spent 10 days exploring Northern Portugal, namely the city of Porto, the 2nd largest city in the country. The city sits along the banks of the Duoro River, where it feeds into the Atlantic. It is an easy place to visit; friendly people, good public transportation, and not quite as crowded as other places.
I wanted to visit a medieval city, complete with old buildings and cobblestone streets. I had originally considered Italy, but I knew that it would be much more crowded and expensive. Then Portugal came to mind and I thought, "Why not"!
The intent was not to have any real plans or expectations. I was able to spend several days just walking around this very hilly city as well as to take trains to a number of other towns that were a couple of hours away.
It turned out to be a great break from the routine. The food was fantastic as were the people I met. One camera, one lens, explore...I hope you enjoy the photographs.